London Towers is committed to delivering top-tier construction services of unparalleled quality. Our latest project is a meticulously designed residential landmark in Erbil. The towers' striking architecture will make a profound visual impact on the Erbil skyline and establish a vibrant new community in the area. London Towers will also offer a diverse range of commercial and entertainment spaces to be enjoyed year-round, making it a novel destination that caters to every daily need.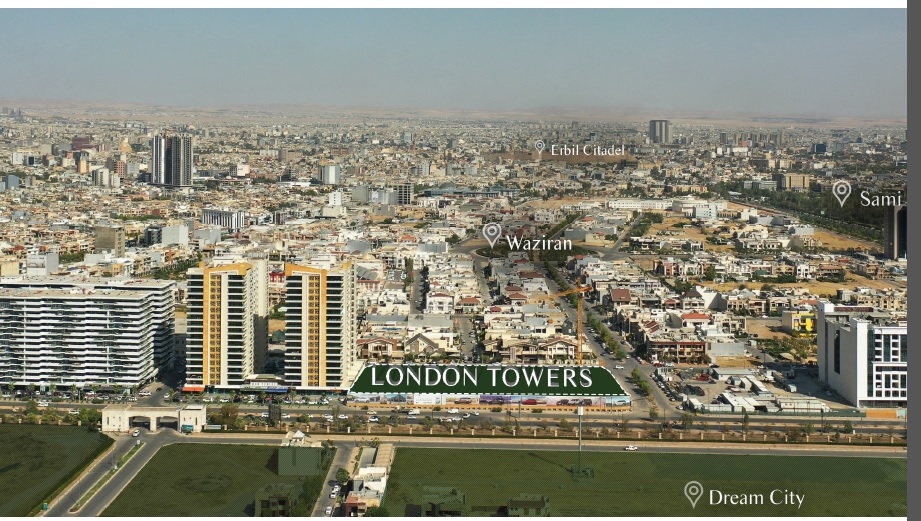 Location
London Towers Graces the Finest Corner of the City's Golden Zone, right in Waziran, opposite to Dream City on Gulan Street. Residents can enjoy the vast Sami Abdurahman Park, just 800
meters away, and benefit from the proximity to Erbil International Airport, which is only 3 kilometers away. With its enviable location, London Towers offers an unparalleled blend of
urban convenience and access to nature, making it an ideal choice for discerning individuals seeking a well-connected and vibrant living experience.