Description
Health and Safety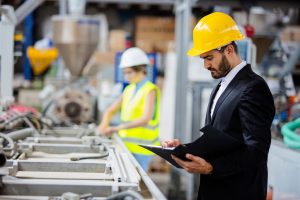 Making sure that all our employees are Always Safe, is a priority for us at the Galiawa Group.  This is reflected in our approach of Always Safe. Always Safe is integrated into our business strategy and we ensure that our customers, supply chain, employees and the public all benefit from our commitment to being safe. At Galiawa, we have in place vigorous 'close the gap' plans that are developed from our results and subsequent learning, and we have seen real success in recent years in the continual improvement of our safety, health and environmental performance.
What is Always Safe?
Always Safe is cultivating and maintaining a culture where everyone is committed to Always being Safe. A safe culture takes time and effort to build and can only be achieved if everyone is involved. We ask our colleagues to constantly think about the phrase, 'better safe than sorry' because we don't want anyone to get hurt.
Always Safe is built on the following pillars:
Safe places
Galiawa creates environments which provide security and protection from harm.
Safe by choice
Galiawa chooses to be safe, avoiding unnecessary risks.
Safe relationships
Galiawa gains trust through active engagement, collaboration and feedback.
Safe by design
Galiawa stays safe by undertaking proper planning, and making the right decisions.
Safe lives
Galiawa cares for people, promoting health and well-being for everyone who works with us.